In May 2021, Infozahyst Research & Production Center has successfully passed a certified audit of research activities in the field of software and hardware development, computer technology, electronics, and radio engineering, manufacture of electronic devices and radio engineering, and provision of services for the implementation of the company's products.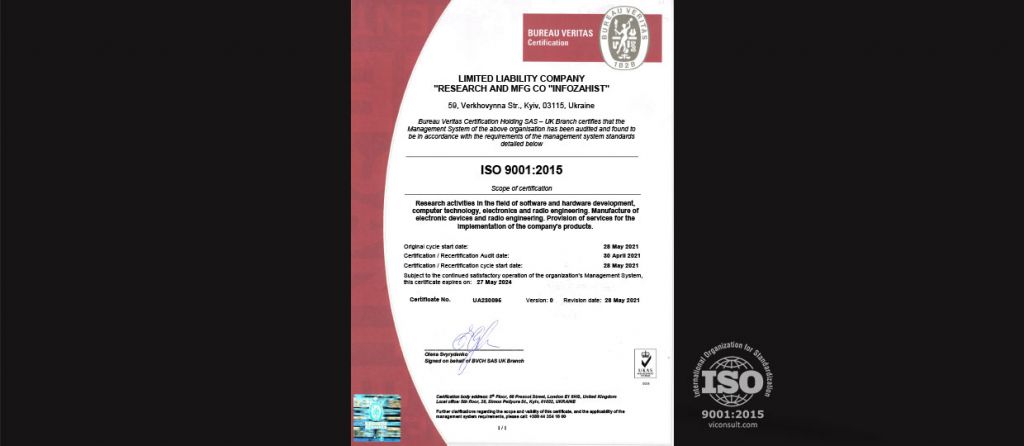 ISO 9001-2015 certification is the result of many years of improving the quality of manufacturing of Infozahyst products. Our every receiver and product has been tested according to modern testing principles. We have created an innovative automated data measurement stand to confirm the stated technical characteristics of our products.
Infozahyst has automated the system of measurement method selection and comparison of indicators for the most accurate results and excluding human factors, including for testing of own company equipment.
You can test the system personally at the exhibition "Arms and Security 2021" which will be held on June 15-18, 2021 at the International Exhibition Center in Kyiv (Ukraine).
Infozahyst will represent such fields of expertise:
Electronic intelligence (ELINT);
Open-source intelligence (OSINT);
Production of optoelectronic systems;
Product development of the trajectory processing algorithms;
We are pleased to invite you to visit our stand 1A-11 on the "Arms and Security 21" exhibition.