12-13 October INFOZAHYST demonstrates the latest COMINT solutions at the biggest international ELECTRONIC WARFARE (EW) event in the world – AOC Europe 2021 in Liverpool.
INFOZAHYST is the only company from Ukraine that presents its own COMINT products in such kind of event for the international electronic warfare community.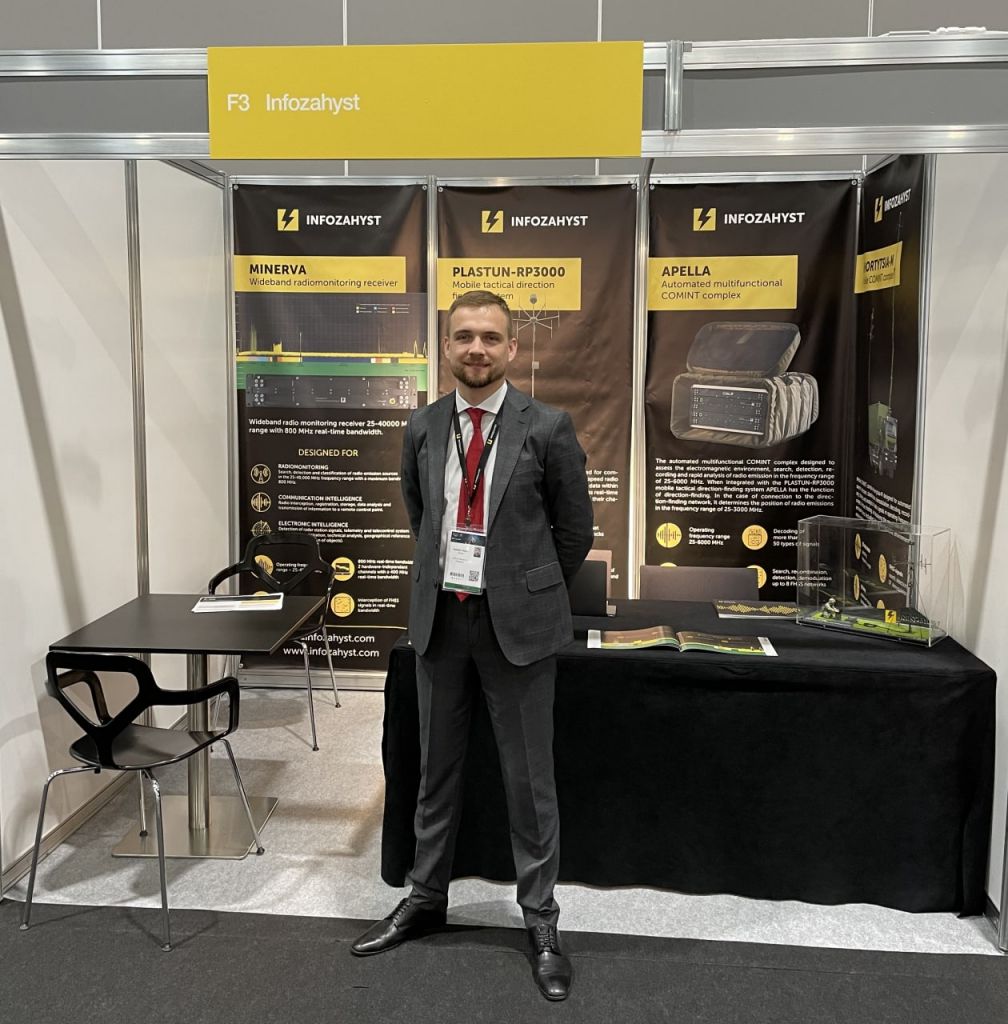 AOC EUROPE is an annual event for those involved in EW, SIGINT, C4ISR, Cyber EM Activities (CEMA). AOC Europe connects organisations and individuals across government, defence, industry, and academia to promote the exchange of ideas and information and review the latest advances in electromagnetic- and information-related fields.

INFOZAHYST will present information about equipment in the sphere of communication intelligence (COMINT):
– KHORTYTSIA-M Mobile COMINT complex;
– PLASTUN-RP3000 Mobile tactical direction-finding system;
– APELLA automated multifunctional COMINT complex;
– MINERVA Wideband radio monitoring receiver etc.

Iaroslav Kalinin (CEO) explains how сompany's products and services are working and how the COMINT solutions were used in practical combat experience in the Eastern part of Ukraine.

Our stand is F3. Come and visit us at AOC Europe 2021 to find out more about our products.