On August 12, INFOZAHYST participated in the International Defense Investment Forum, dedicated to the search for new directions for the development of Ukraine's defence industry.
Our company represented a few new products: (UAV-based ELINT complex GEKATA), innovative solutions in the field of optoelectronic intelligence (threat detection system BASTET), and automatic fire control systems.
The company also showed products that have already passed combat experience and have been supplied to the Armed Forces of Ukraine since 2016 ( PLASTUN RP-3000 mobile tactical direction-finding system and KHORTYTSIA-M mobile COMINT complex).
Exhibition stand of our company visited the Vice Prime Minister of Ukraine – Minister for Strategic Industries of Ukraine Oleh Urusky, Rector of NTUU KPI "Igor Sikorsky Kyiv Polytechnic Institute" Mykhailo Zgurovsky, representatives from the Cabinet of Ministers of Ukraine, State Concern "Ukroboronprom" (SC "Ukroboronprom").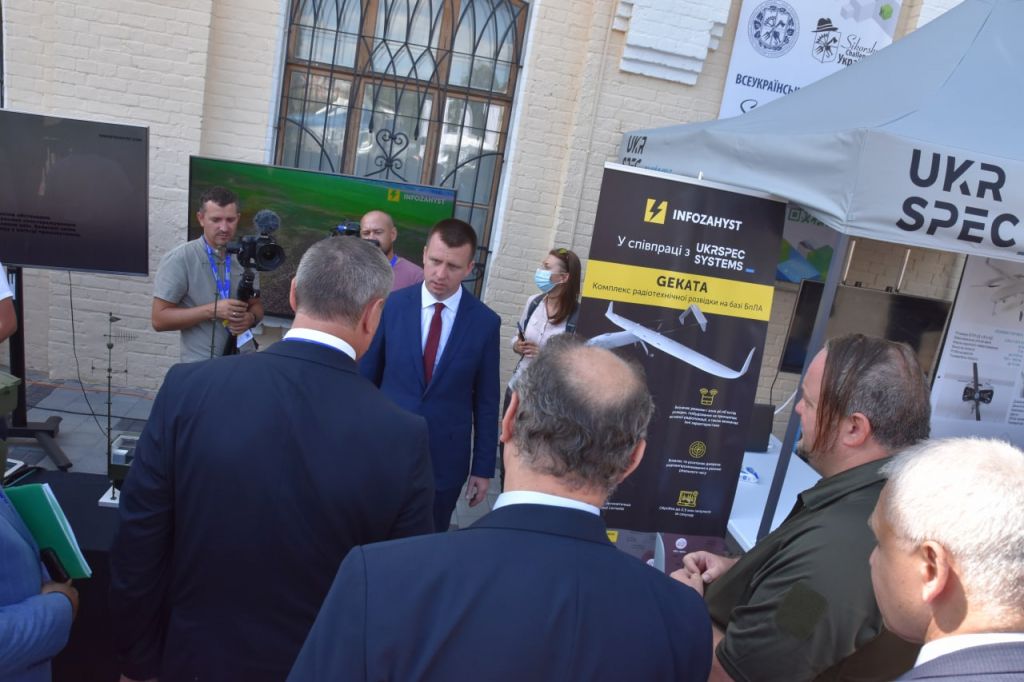 The Forum gathered together representatives of state authorities of Ukraine, diplomatic corps, Ukrainian and foreign investors from more than twenty countries, innovation clusters of cities/regions, heads of enterprises in the defense industry.
The visitors drew more attention to the UAV-based ELINT complex GEKATA.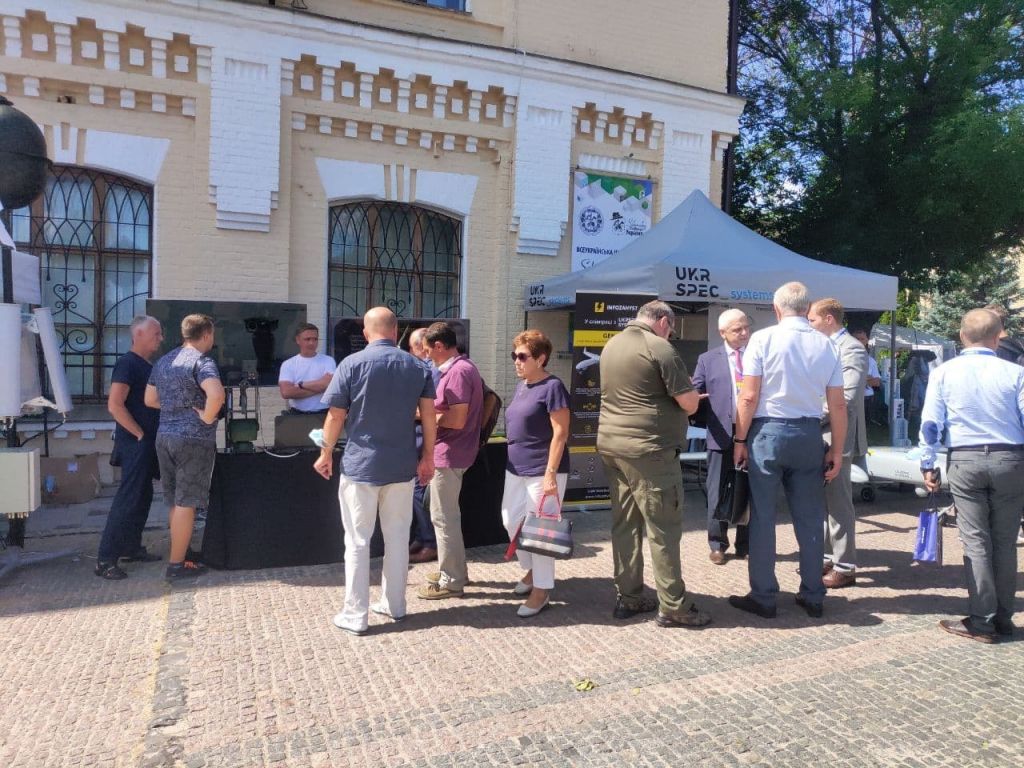 The complex is able to conduct signals intelligence activities (searching, detection, classifying, and identifying signal pulses from the radar stations, electronic warfare systems, anti-aircraft warfare, real-time aircraft tracking) at the distance up to 450 km. It also provides 24/7 monitoring of COMINT activities at the reconnaissance range – 2 to 18 GHz.
The development of the UAV-based ELINT complex is created in the product collaboration with Ukrainian company Ukrspecsystems.