* based on the Defense Express article
Full version of the article
Ukraine was among the exhibitors at IDEX-2021, the International Defense Exhibition & Conference that finished in Abu Dhabi, United Arab Emirates, on February 25. More than 900 defense companies from 59 countries presented their products there. Ukrainian National Stand and stands of a number of Ukrainian companies had on display the best and most innovative products by the domestic defense industry.
INFOZAHYST, a privately-owned Ukrainian company, exhibited at IDEX-2021 in its own separate booth that featured equipment for radio monitoring, direction finding and SIGINT, along with OSINT solutions and an information analytical platform. Most of Infozahyst technologies on display had got their baptism of combat in real-world combat scenarios in eastern Ukraine's Donbas conflict area.
Infozahyst products and technologies displayed at IDEX-2021 included, inter alia, the KHORTYTSIA-M mobile SIGINT/COMINT system, PLASTUN-RP3000 mobile tactical direction finding system, APELLA automated multifunctional COMINT complex, and AURIS-R6000 VHF\UHF SDR receiver.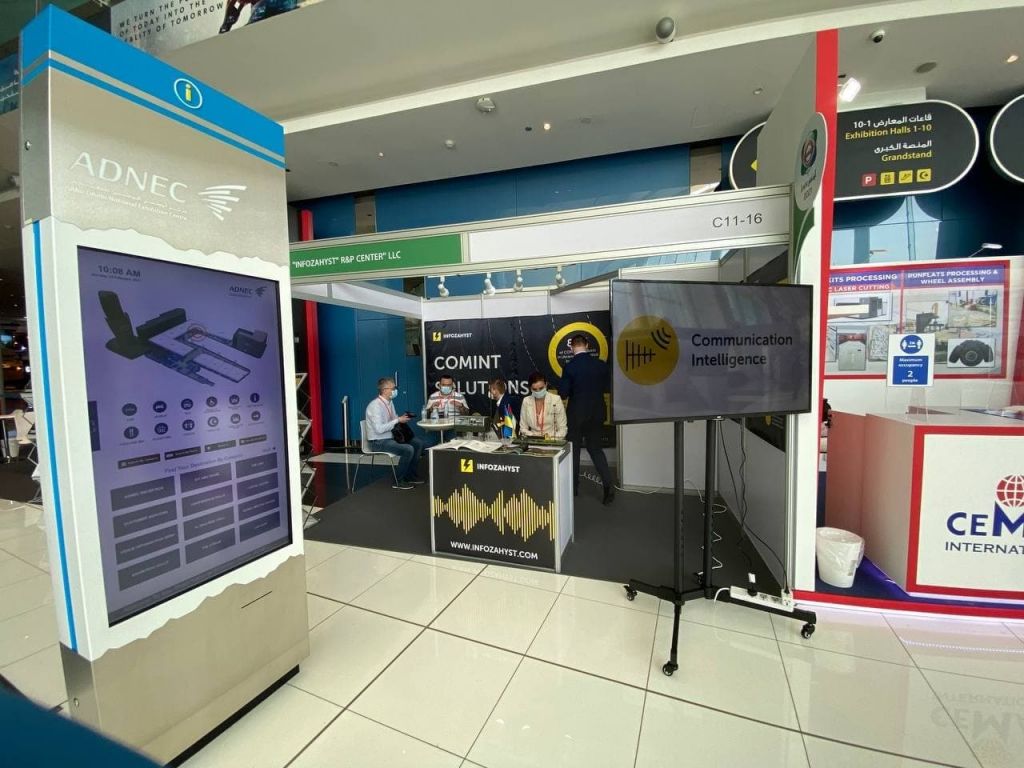 Infozahyst representatives noted that during the exhibition a number of meetings were held with international partners, end users from many countries, as well as potential clients from Asia and the East.
Company CEO Yaroslav Kalinin shared his impressions of the exhibition:
"INFOZAHYST visited IDEX as an independent participant for the first time, and it was nice that a new light with the signature "Ukraine" lit up on the map of the exhibition. As a result, more than 35,000 visitors saw our brand and the flag of our country. We showed the world that Ukraine not only maintained but also developed its potential in high-tech industries and was gradually reaching the level of global brands in this complex area. I would like to mention meetings with new international partners, which will potentially lead to interesting collaborations. We can't disclose the details yet – expect news from us soon".